An Chomhdháil was formed in 1970 by a group of Irish dancing teachers who wanted a voice. Their main aim was to foster the growth of Irish dancing and to be able to have a say in decisions which affected their dancers and the running of feisanna.
The first Annual General Meeting was held in Dunblane, Scotland, in 1970.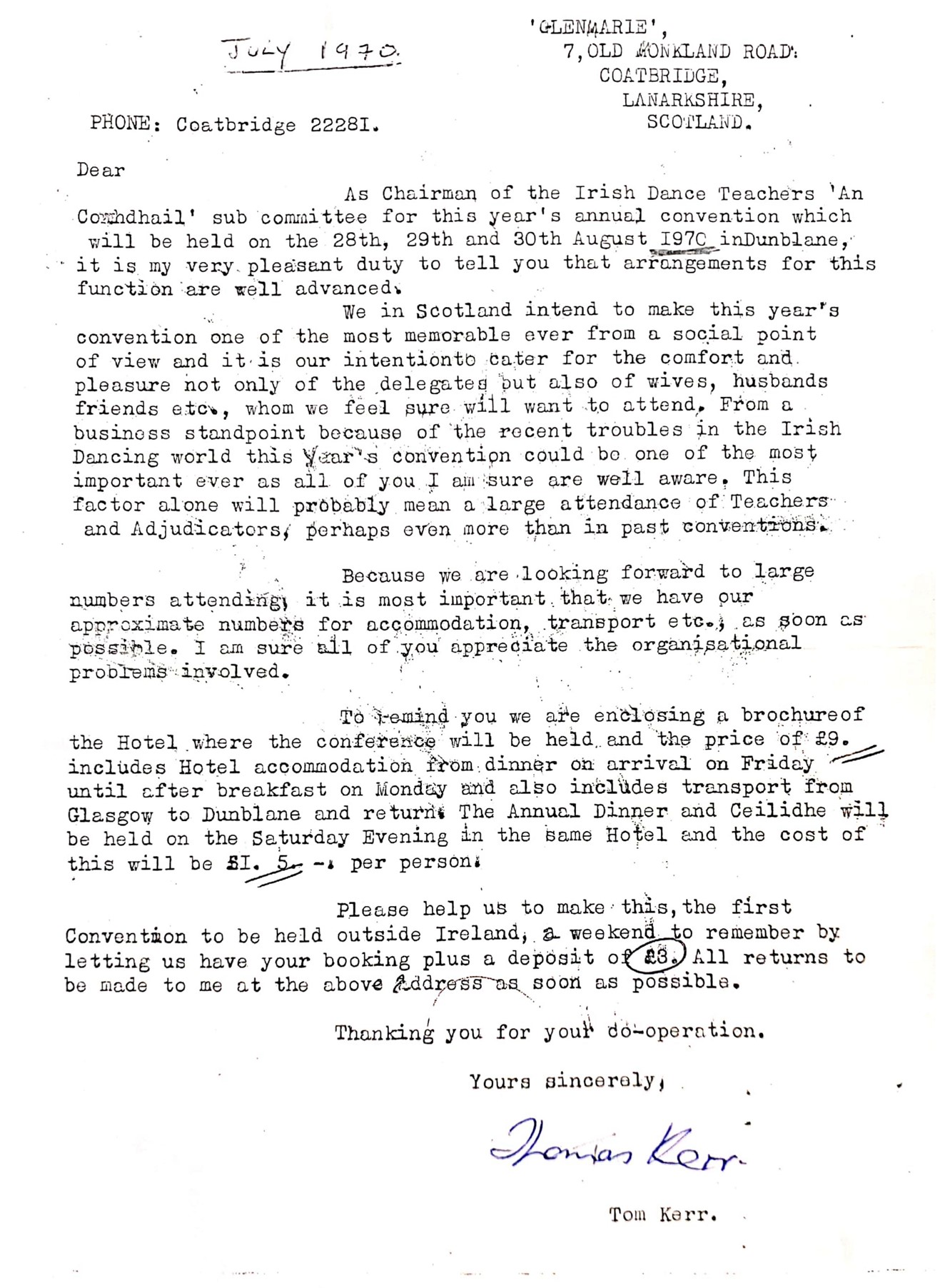 Since 1970, An Chomhdháil has grown from strength to strength and currently has around 650 members worldwide. In December 2013, An Chomhdháil became a registered company and continues to provide members with the opportunity to put forward motions annually for discussion at Company AGMs.
Company AGMs have been run annually from 1970 by the following the branches in the following locations: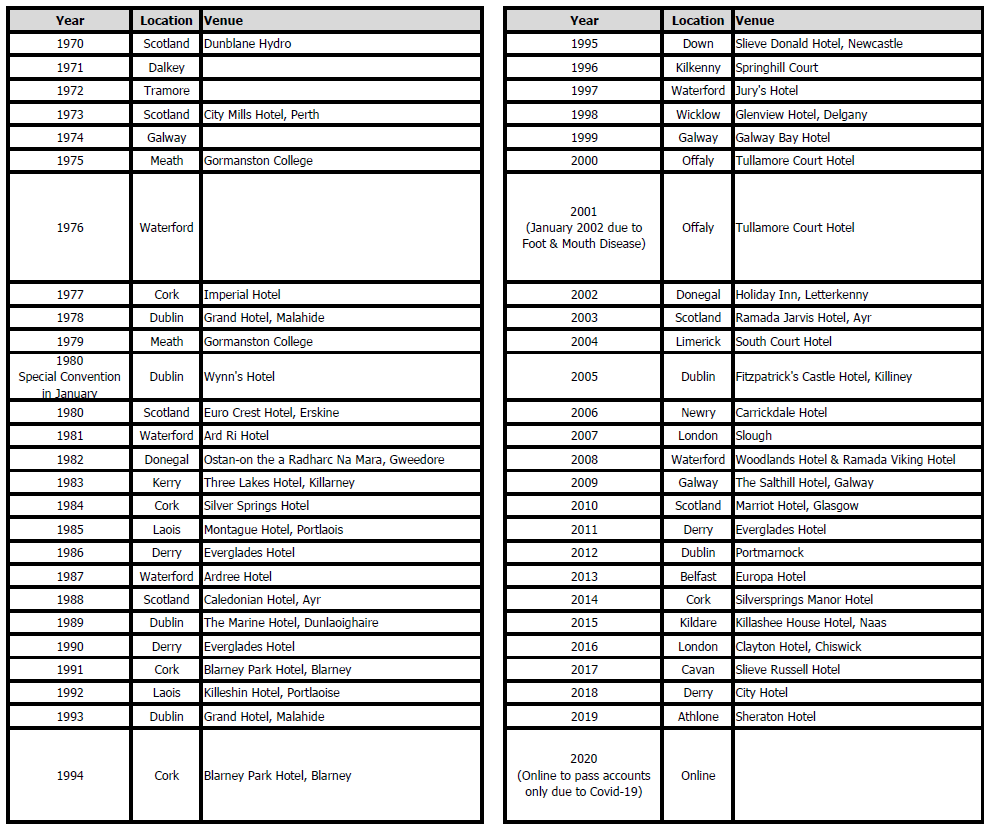 The following video was put together for our Golden Jubilee celebrations in 2020 and was launched during our Virtual World Championships. Thank you again to all of our founder members who were interviewed during 2019 and 2020 in preparation for the creation of this video.